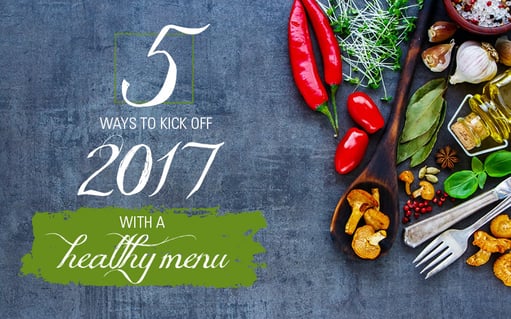 Have you ever heard the expression "beauty is in the eye of the beholder"? The same can be said for "healthy." The definition of "healthy" changes depending on the person you ask. To some people, healthy may mean serving a lot of greens. To others, healthy might mean whatever the current health trend is, such as gluten free. Not to mention every answer in between!
No wonder why creating a "healthy food service menu" can be so mind boggling! Here are five basic health tips that can help you create healthy menu options that fit a variety of definitions of "healthy":
1. Focus On A Variety Of Foods
• Avoid getting stuck in a rut and only serving coleslaw and cottage cheese or gluten-free items as healthier options, for instance. Instead, try featuring fruits and vegetables that are in season and prepare them in a variety of ways to avoid burnout.
• Try offering a healthier potato option such as a roasted potato blend that includes sweet potatoes and Yukon golds along with pink and purple tubers…instead of only offering french fries or mashed potatoes for your potato sides.
2. Cut Back On The Meat
• Offer more soups, stews and stir-fry options containing a higher percentage of veggies.
• Turn a meat entrée into a salad or other vegetarian dish with the option of adding the meat in if the customer wishes.
3. Use Healthy Fats And Fat Substitutes
• Use olive or canola oil instead of vegetable oil.
• Experiment with using applesauce as a fat alternative in baked goodies.
• Reduce the amount of fat in a recipe by 1/3. You can add the flavor back in with herbs, spices and seasoning blends, if needed.
4. Lower The Sodium
• Substitute vinegars, herbs and salt-free seasoning blends for salt.
• Use low-sodium broths, gravies and tomato products for your bases. (The taste of low-sodium options has come a long way over the last few years!)
• Use raspberries or fresh pears (with skin on) in salads or desserts, and top with almonds or pecans.
• Try utilizing or offering whole grain options. For example, consider using "white whole wheat flour" wherever regular flour is used in cooking.