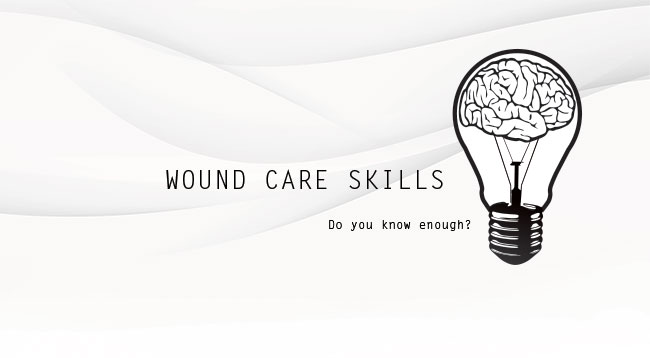 Are you looking to learn or teach the fundamentals of wound care that will help your facility with standards of care? Here are two tips & medical supplies to help you receive and/or provide the training you need.
1. Wound Care Skills Fair
This fair is an in-service that uses hands-on stations to help your staff get more comfortable with wounds. One station is a Heel Station. For this station, fill individual sandwich bags with rice, play dough, sand or sugar and a sponge. Put a knee high stocking on the bags and have your staff pick which one is the "normal" heel. Another station is a Pressure Ulcer Station, where staging, measuring, wound dressing options and case scenarios are practiced.
As a leading medical supplies distributor, Martin Bros. has all the tools you need to conduct a complete Wound Care Skills Fair! Contact your martin bros. representative for more information.
2. Online Course & Exam
Looking to become certified? The online self-paced Skin and Wound Management Course from the Wound Care Education Institute® will teach you the fundamentals of wound management and will help you become current with the standards of care and legally defensible at bedside. The curriculum is designed and taught by a dynamic certified wound care instructor. This online course will prepare you for the board certified Wound Care Certification (WCC®) exam administered by the National Alliance of Wound Care and Ostomy (NAWCO®).