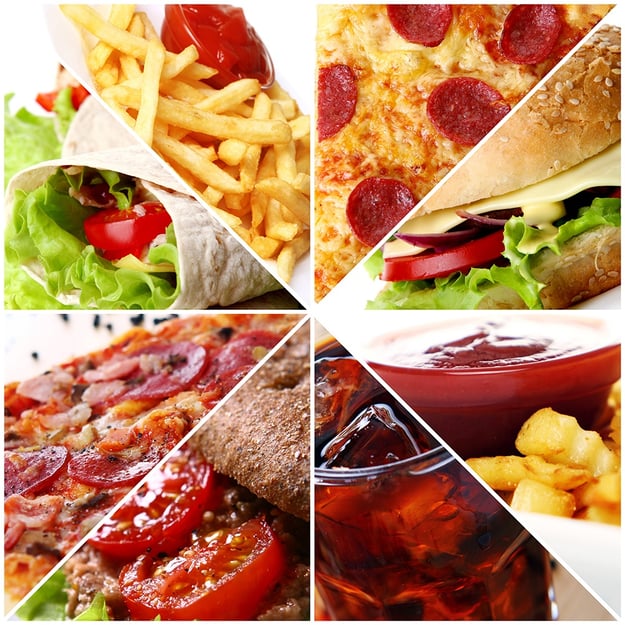 From pizza to burgers to drinks and snacks, most kids think Quick Service Restaurants (QSRs) are the gold standard for food that is both tasty and fun. Taking a cue from these popular venues, several school districts have been inspired to make small to significant changes in their foodservice operations and have seen increased cafeteria participation.
In 2009-2010, for example, the two high schools in the Downey Unified School District in California underwent a full-scale remodel to reflect QSRs. Students were engaged to pick themes, music videos, décor and more for the cafeterias, which now have booths and high tables, a counter area and a food court with different options such as chicken, pizza, barbeque and a "fresh express" to replicate popular restaurants and malls that students already know and like. After the remodel, participation increased by 35 percent.
The Culver City Unified School District in Culver City, California also remodeled its central kitchen and cafeteria, which serves the high school and middle school, about 10 years ago. It added "speed lines" for fast service as well as dedicated stations for Asian bowls and homemade pizza, two of the most popular items. More recently, Julie Garcia, director of food service for the district, had an "a-ha" moment at Starbucks when purchasing a protein pack. She thought that protein packs would be a great vegetarian option for kids, so the district started putting together protein packs that consist of yogurt, fruit, string cheese, a muffin or graham cracker and carrots. Some kids now purchase a protein pack every single day.
4 Tips for Bringing QSR Concepts Into the School Cafeteria
1. Offer a "combo meal" deal that brings together several fun, tasty items that students enjoy.
2. Use signage including menu boards to draw attention and give the feel of a QSR or food court.
3. Engage culinary skills to make something new that reflects a quick-service dining favorite. Provide samples and ask students if they'd order it on a regular menu to get input and increased enthusiasm.
4. Use packaging in a fun and innovative way to reflect QSR packaging trends.