A new year is here! What trends are in store for us in the food service industry? The Martin Bros. chefs and specialists took a look at current food trends as well as what we're seeing and envisioning in the Midwest. Take a look at the trends and some great recipes to get you started in 2019. And if you're looking for a restaurant food supplier to help you stay up on the latest food service trends, please contact us!
1. Tapas
Tapas – small, savory dishes – are the tiny yet mighty leaders of our look into 2019 Trends. Small in size means more emphasis on flavor if you want to feature tapas on your menu. Since most guests will order several different tapas to share, make sure they all pair well together.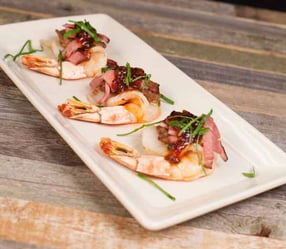 2. Ethnic Fusion
Fusing the flavors of several different countries' traditional dishes together is a huge trend! It's all about making something that's somewhat familiar but also unique. Ultimately, it's a fusion of rich and complementary flavors.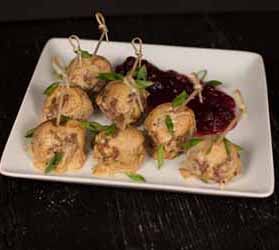 3. Smart Foods
Cleaner labels, vegan, vegetarian, sustainability, zero waste, farm to fork – these things are all becoming more and more important to more and more people. Know your crowd and your target audience. What is most important to them? What are other restaurants and businesses around you doing to "serve smart food smarter"? Come up with some ideas and goals for what you see your establishment focusing on in 2019 and beyond.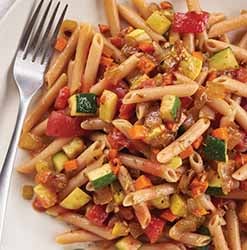 4. Simple Yet Incredible
Oftentimes, the simple things in life are the best things in life. For example, when it comes to food, the simple flavors of a perfectly seasoned and seared steak or the perfect blend of hot lava cake with cold vanilla bean ice cream. In a world where everything is at our fingertips, sometimes slowing down and enjoying the simple things is all we need. So, don't be afraid to put something simple yet amazing on your menu!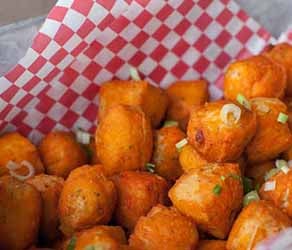 5. All the Extras
What makes dining out better than dining at home? All of the extras that are not available at home! The garnishes. The unique, house-made ingredients. The create-your-own dishes. The over-the-top desserts. The service. These are the things that create a dining experience that people not only tell their friends about but also make plans to come back to.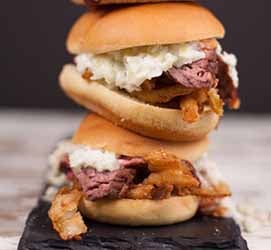 6. Convenience
To-go and delivery are huge trends! However, each year, technology allows us to do even convenient things more conveniently. In food service, it's all about things like making ordering, to-go and delivery easier. Online and app ordering for pickup and delivery – now that's convenient! Not to mention the growing trend of table-side ordering with a tablet or other smart device.