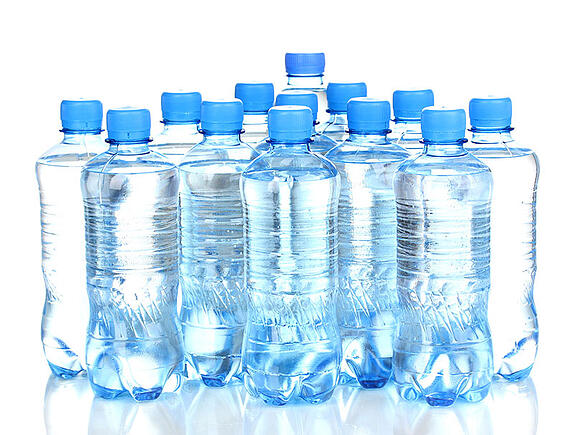 Proper hydration is key to a body's performance for a variety of reasons. Without proper hydration, the body loses it's ability to digest food, blood cannot properly transport nutrients and oxygen to all cells of the body, joints are not properly lubricated, waste cannot be carried out of the body, and body heat generated during exercise cannot be removed.
Here are some facts and tips about proper hydration:
FACTS:
Common advice is that adults drink eight 8-ounce glasses of water each day.

The Institute of Medicine, however, puts adequate intake for men at about 13 cups and women at about 9 cups of total beverages a day.
(Source: http://www.mayoclinic.org/healthy-living/nutrition-and-healthy-eating/in-depth/water)

One of the best ways to recognize dehydration is to pay close attention to urine color. Ideally, light to clear urine indicates proper water intake.

The first sign of dehydration may be a headachy feeling.
FOR HEALTHCARE FACILITIES
[TIPS FOR INTEGRATING WATER AND LIQUIDS INTO THE LIFESTYLES OF THE ELDERLY]:
Provide water within reach.
Provide adequate assistance at mealtimes, when most liquids are consumed.
Provide liquids during medication administration.
Use verbal prompts and assist residents with drinking.
Determine beverage preferences.
Offer several beverage choices.
Consider a beverage cart.
Involve all staff in meeting hydration needs.
Closely monitor episodes of vomiting and diarrhea.
BEVERAGE & HYDRATION PRODUCT IDEAS