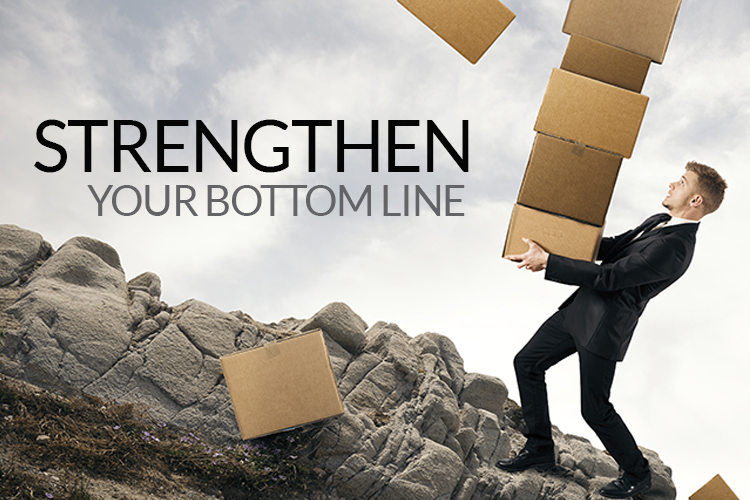 When you think about inventory management, you may be thinking things like: Why should I track our inventory? I know what's on our shelves and in our freezers and coolers. Well, there are many reasons why tracking inventory is important to foodservice success. And, all of these reasons come down to maximizing profitability. Controlling your inventory is a great start to keeping things in check and discovering opportunities to strengthen your bottom-line.
Here are some reasons to actively manage your inventory:
1. Better understand product purchased verses sold as well as food cost. If you see your cost go out of control, you will have the inventory data to look to as you investigate, discover and fix what is causing the problem.
2. Inventory management is one of the first tools to getting or keeping your food cost where you want it – or better yet, a tool to use to work towards lowering food cost.
3. If inventory checks out but your costs are high, maybe you'll come to the conclusion that you need to take another look at adjusting your menu prices. Or, maybe you'll decide you need to focus on portion control with your staff. Or, maybe you'll discover that food is walking out your backdoor. Any of these types of discoveries comes in part thanks to inventory management.
4. Help limit spoilage losses and speed up production by having the right amount of product.
5. Eliminate instances of having so much of a product stocked that employees come to believe that it's okay to over-portion or to open a #10 can just for a 1/2 cup of product, etc.
6. Discover product that needs rotating or an item that's being discontinued when there's ample time to make a change that will help limit product loss or shortage.
There are a lot of tools and technologies (from manual to fully-integrated) that can help make the job of inventory management easier. In addition, while inventory control may seem like a BIG, time-consuming job at first, once you get into a routine, you will likely consider it a task you can't live without.