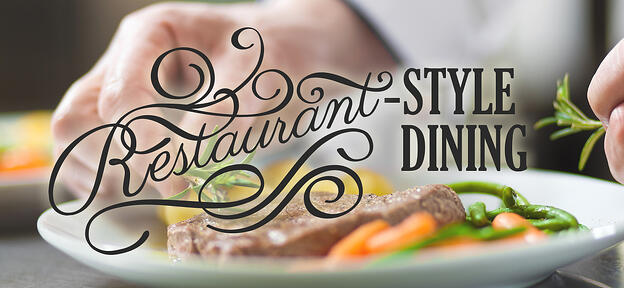 In January, we highlighted the three dining trends that we're seeing in senior living – room service, on the road and restaurant style. There are many tips, ideas and benefits to each style. Restaurant style in particular can be a great person-centered service. It is also an attractive marketing tool for a facility while offering some great revenue potential and resident satisfaction, as well. So, I asked the Director of Food & Beverage from Bethany Home in Waupaca, Wisconsin, Josh Eggeman, who is seeing some great success with restaurant style dining there, to tell us a little bit more about this trend and how it is working for their home.
AN INTERVIEW WITH:
Josh Eggman
Director of Food & Beverage
Bethany Home
Waupaca, Wisconsin


How are you incorporating restaurant-style dining into your program?
"From every angle possible. We redesigned cycle menus to consist of restaurant-quality, made-from-scratch recipes. Fresh salads, fruit and soup of the day are now also always available.
We restructured the department and rewrote all of the job descriptions. We separated them into front-of-the-house and back-of-the-house responsibilities – consistent with what you would find in a restaurant setting.
We created an actual restaurant menu that is available from open to close daily in our log cabin themed main dining room, The Fireside Grill. The menu has everything from Fireside Omelets to Beer Brat Sliders…and even Campfire S'more Ice Cream Sundaes. I'd put our food up against any restaurant in the area.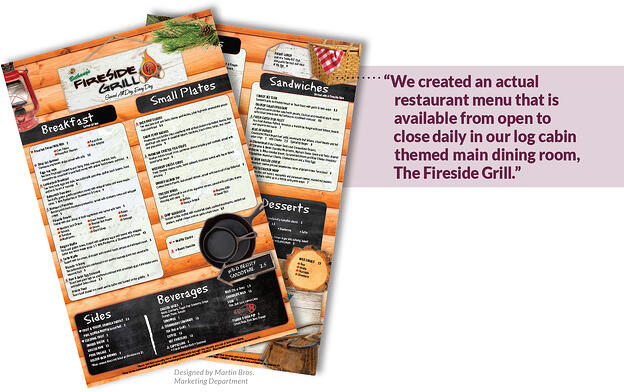 We have also incorporated, and have had luck with, a Friday Night Fish Fry as well as an Easter and Mother's Day Brunch."
What is the first step?
"Getting everybody on board. First, you and your facility (starting with the Owner/Board, CEO/Administrator and Foodservice Manager) have to truly want the change.
Second, you need to involve your staff and residents in the ongoing decision-making process. Interview your residents to determine exactly what their needs and wants are. I recommend implementing a comment card system and establishing a Food Committee to keep the communication lines open, as well. Work very closely with staff when restructuring job functions. It's also important to get the other departments involved. Teamwork between nursing staff and foodservice staff is especially vital.
Third, you have to look at your foodservice operations in a whole new light. If you want to provide restaurant-style dining, you can greatly benefit from people with restaurant experience. I recommend hiring people from the restaurant industry every chance you get."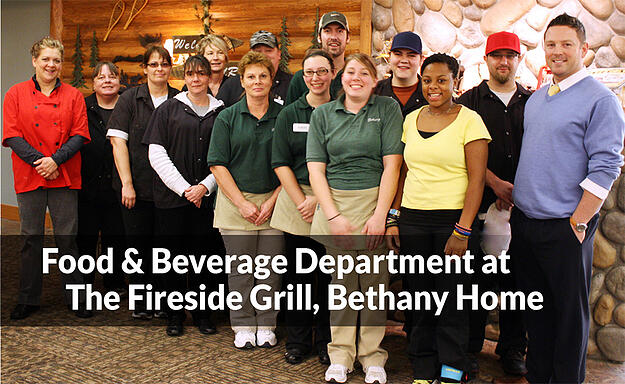 What makes restaurant style dining great?
"It can increase quality. The fact is that food just may very well be the biggest part of your residents' day, and new styles like restaurant-style foodservice are, and will increasingly be, in demand. The bottom line is that this sort of change can help support quality of life. Change isn't always easy, but the good thing is that it can be a learning experience for everyone.
Not everything that you try is going to work, and that's okay. You have to be willing to fail. This is foodservice, not heart surgery. If breakfast doesn't go well, for example, it will be okay. Simply address the issues and move on. The residents see you making an effort, and they appreciate that."
"The bottom line is that this sort of change can help support quality of life."