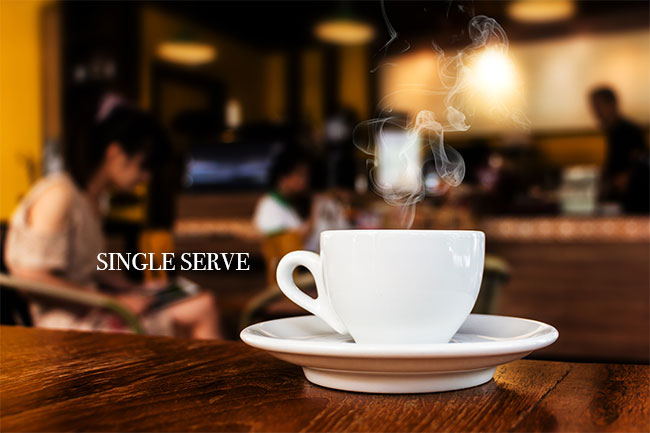 Single serve food options continue to be a popular trend in retail as well as in foodservice. Single serve is convenient. It's ready for on the go, and it's already portioned for those that want portion control without having to portion it themselves.
Recently, the hottest single serve trend has been in coffee. Many homes and offices, for instance, have added a single serve coffeemaker to their collection of kitchen appliances and supplies. This trend is now growing into foodservice, as well, with new focus markets including healthcare facilities and college campuses.
The single serve trend will undoubtedly continue to see growth as more and more brewing options arise and more and more people see increasing value.