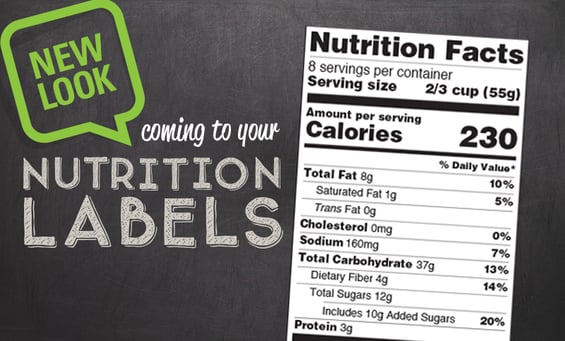 You may soon notice changes to Nutrition Facts labels in your Food Service operation, if you haven't already. These changes are occurring as we speak.
The new look, announced by the U.S. Food & Drug Administration (FDA) in May 2016, is based on updated scientific information, new nutrition and public health research and updated dietary recommendations from expert groups as well as input from the public. Manufacturers have until July 2018 to comply with the new guidelines.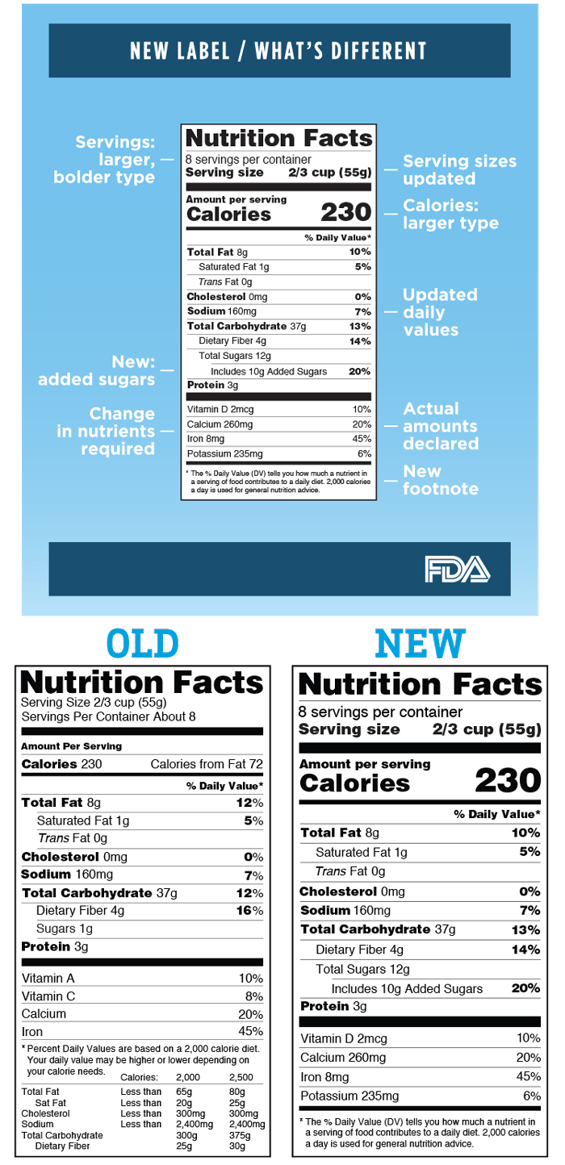 1. Serving sizes have been updated to represent a more realistic view of what is considered a serving size at one setting.
2. Added sugars are now noted. These are sugars that are added during the processing of foods. The FDA has noted that if added sugars are consumed in excess, it becomes difficult to eat enough foods with the fiber, vitamins and minerals needed for optimal nutrition while staying within calorie limits for good health.
3. Calories from fat has been removed, as studies have shown that the type of fat is far more important than the amount of fat. Saturated and trans fat will still be noted on the label.
4. Vitamin D and potassium have been added. Studies have shown that these are two nutrients that are lacking in the American diet, and deficiencies in these nutrients may lead to the development of chronic diseases.
5. Actual amounts of Vitamin D, calcium, iron and potassium are now required in addition to their percent daily value.
6. Vitamins A and C are no longer required to be on the label, as deficiencies in these nutrients are a rarity in the American diet.
7. A footnote was added to indicate that percentages are based on a 2000 calorie diet, which is used for general nutrition advice.