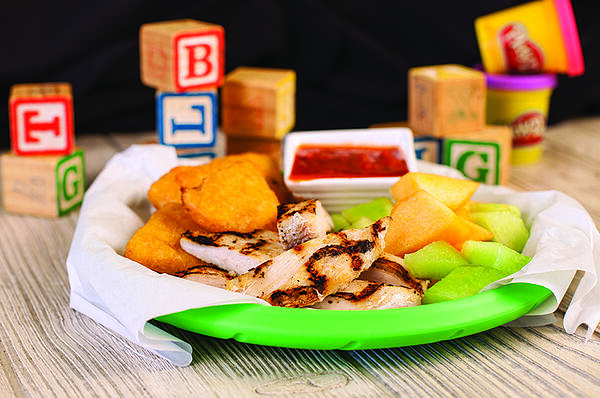 It's the time of year that kids are headed back to school, and for many families that means even busier schedules. Restaurants can take advantage of this fact by making it the perfect time to revamp their kids' menu and promote dining out as an easy way to help famiilies keep up. Take a look at some of these ideas for unique menu items and presentations.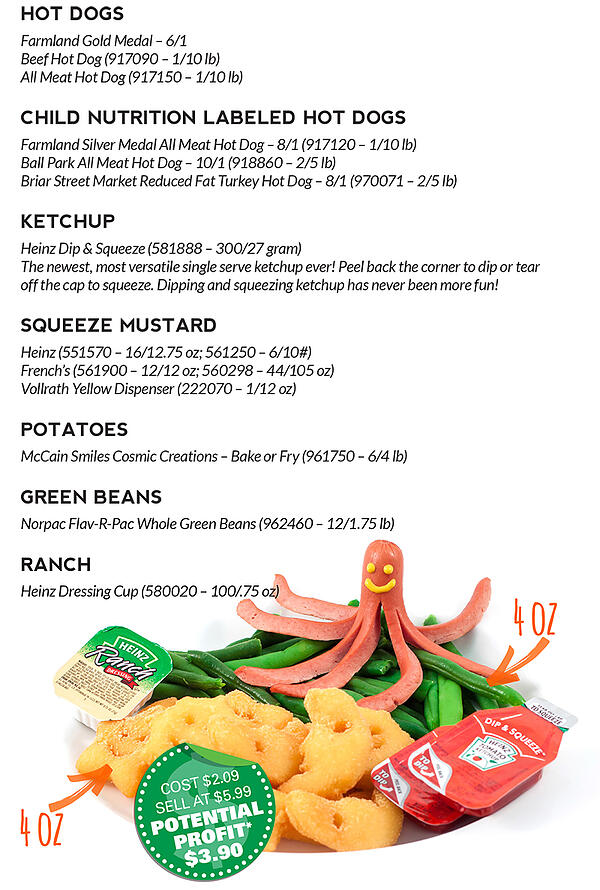 TRY THE OCTODOG!
MAKE THEM LAUGH!
Turn a hot dog into an "octodog" by cutting eight thin strips in the bottom half of a hot dog to form eight legs, and then boil the dog to curl the "legs". You can also cut a hot dog in half first and make "mini octodogs." To finish, use the tip of a squeeze bottle of mustard to make a smiley face. (You could even sell this for $2.99 and focus on making your profits from the return visits and adult sales that will result from this kids' special!)
---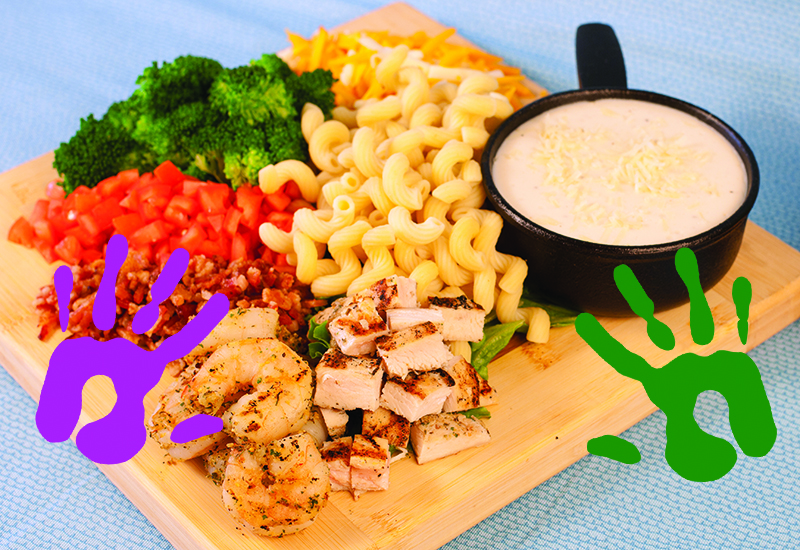 KIDS LOVE TO CREATE!
Spark their enthusiasm by giving them a list of pasta shapes, protein and vegetables to choose from. The list of vegetables is also a great way to offer some healthy options, which is popular with parents and trending for kids' menus today. Pair this with Alfredo sauce (when the kids spill it and it's not a red sauce, you and parents will breathe a sigh of relief) and shredded cheese. The kids will be even more excited when you bring their dish to them deconstructed, and they'll enjoy and keep busy "making it" on their own. It's really an all-around win!
---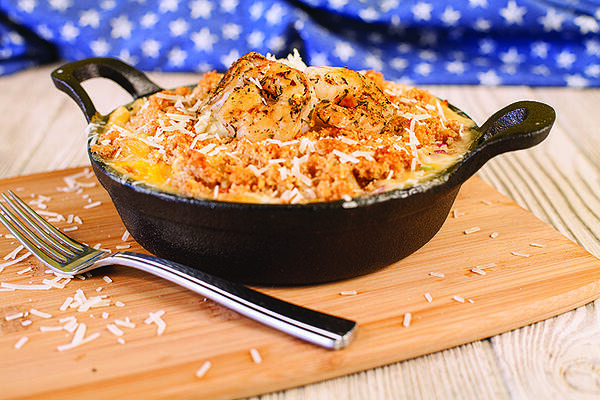 ADULTS LOVE TO CUSTOMIZE!
This build-your-own concept would also work great as a regular menu option. You may choose to serve it constructed as opposed to having the adults "make it" on their own, but either way…it's a great idea!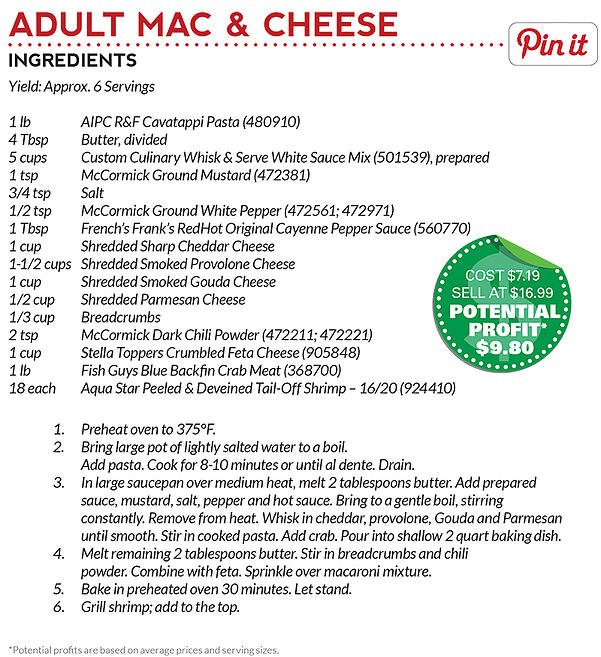 ---
BREAKFAST SLIDERS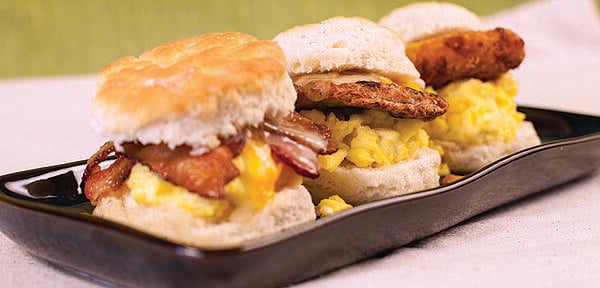 Egg and cheese biscuit siders with your choice of meat on each - delicious!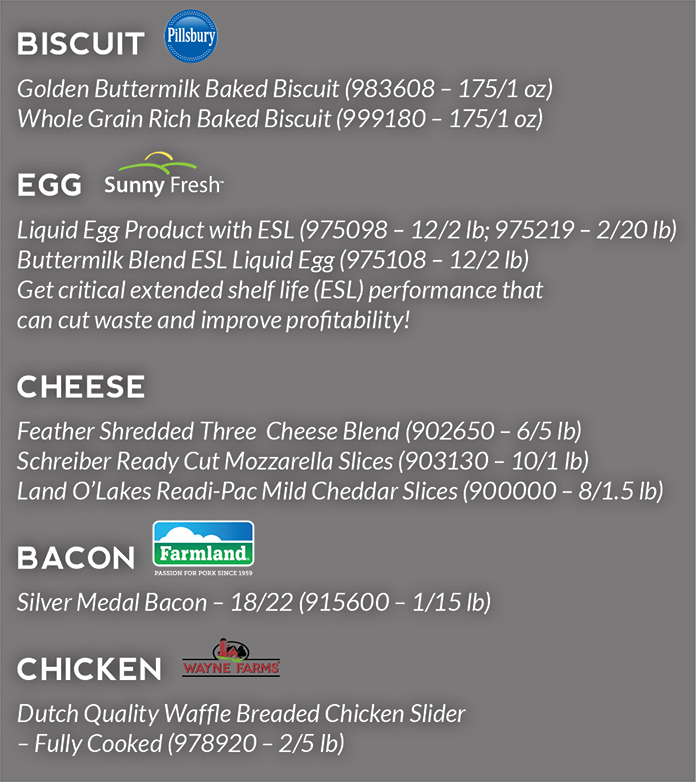 ---
TWIN TURBO LUNCH SLIDERS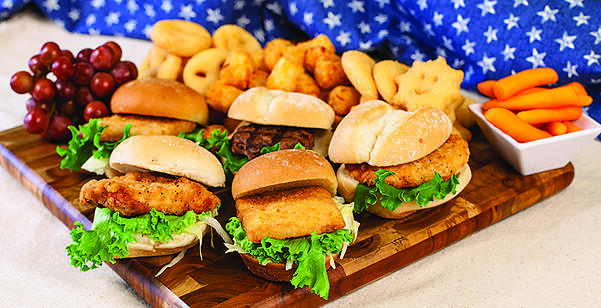 Choose two silders - bun plus meat and toppings. Side dish included.