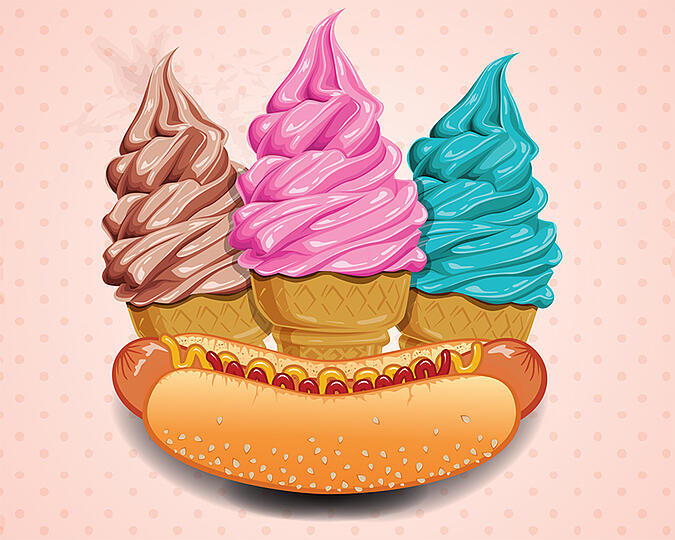 Two of Americans' favorite summer foods – hot dogs and ice cream – make great eats on the go, and they even have specific merchandising options available to help drive sales.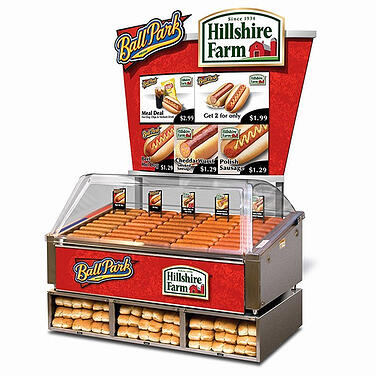 Hot Dogs & Roller Grills
Roller grills are great for displaying summer favorites such as hot dogs, bratwursts and smoked sausages, and they can also be used for other roller grill-ready items such as McCain's Snackstations Hash Brown Stix. Vendors such as Hillshire and Farmland have roller grill foodservice merchandising options that can help make your program a success.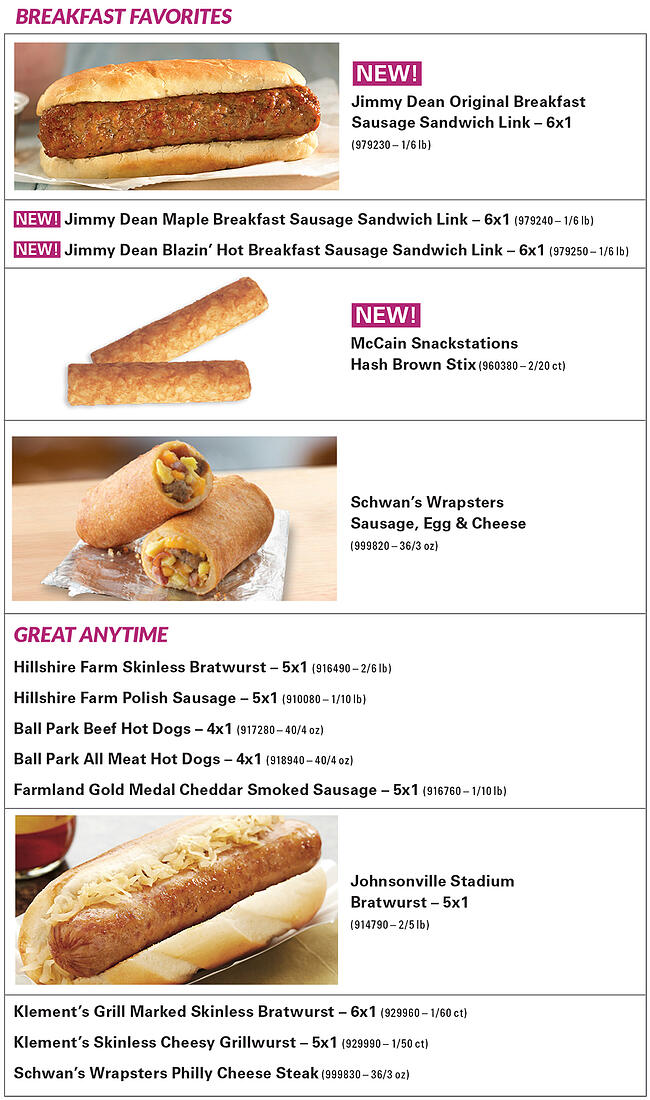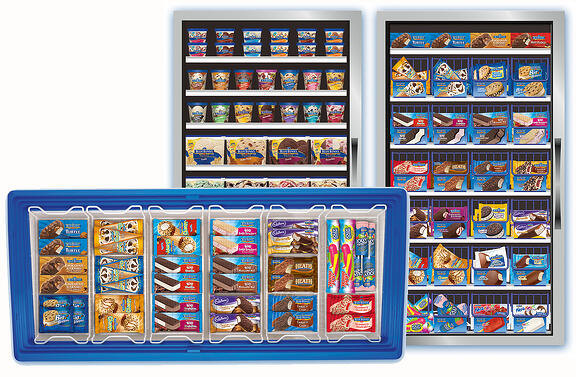 Ice Cream & Freezers
Basket and upright freezer units are perfect for displaying refreshing summer ice cream treats. Blue Bunny has some great product and freezer options to choose from.