People are busy in the middle of the day. How do you get them to consider lunch away from their desks and away from quick-serve counters? Kraft Foodservice tapped three chefs (Andrew Zimmerman, Sepia; Cliff Pleau, Seasons 52 and Jeffrey Tenner, Bertucci's) for ideas on how to get people through the doors for lunch. Let's expand on the three points they focused on: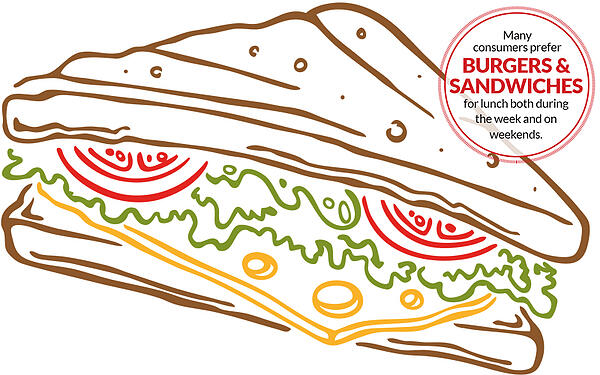 ENGINEER A LUNCH MENU
Having lunch options that differ at least slightly from your dinner options is optimal. Lunch is most often a lighter and quicker meal for diners. In fact, having a completely separate lunch menu can clearly identify your restaurant as offering lunch specials; and many people look to specials when deciding where to eat.

TIGHTEN SERVICE STEPS
Since people are often in a hurry at lunch, not only should menu items be geared towards fast prep but also your entire chain of service should be fast paced. From the time a customer comes in the door, think about anything that you could do to help speed their time along so they can get on with their day if they are in a rush.

REALLY LOOK AT YOUR MENU OFFERINGS
Offering a limited amount of options, reduced portion sizes, items that are quick to prepare and meals that are easy to eat on the go for takeout are perfect for lunch menus.
GET INSPIRED WITH ADDITIONAL IDEAS FROM KRAFT FOODS
http://www.kraftfoodservice.com/BusinessSolutions/MarketingPromotions/LunchtimeStrategies.aspx