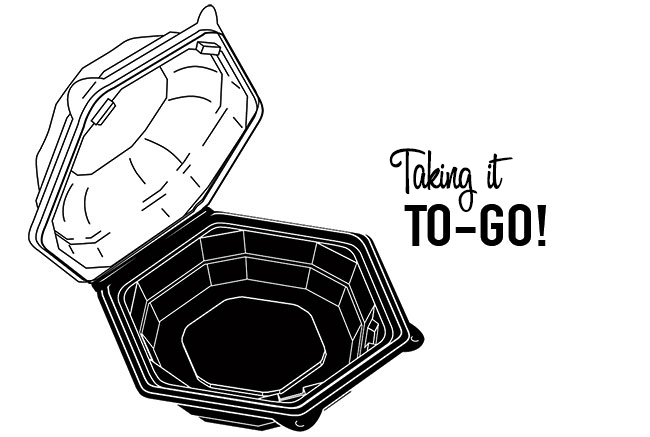 While takeout is hardly a new trend, it seems to be trending hotter than ever right now. More than 60 percent of all foodservice traffic today involves off-premise meals in some way.1
While we used to think of to-go foods as sandwiches, pizza, chicken or Chinese, it's everything and anything today. Consumers' busy lifestyles coupled with recent innovations such as curbside pickup and improved carryout packaging and equipment have made takeout one of the fastest-growing areas in the industry.

-Remember that trying to save pennies on packaging can cost you repeat to-go customers. You can have the best food around, but if you put it in the wrong packaging, that great food starts to lose its appeal. A few cents can help keep your great food tasting and looking great, and it may even earn you more business.
-Make sure you have the right packaging for your establishment and your food. Foil containers with decent lids may work best for your restaurant, but they are never acceptable in the retail grab and go arena, for instance.
-Retail packaging should fit extra tight. Several different customers may be picking this food up to check it out. You want the food, in this case especially, to stay put.
-Think about whether or not you need microwave-safe packaging. There are many options out there today to make microwave-ready a great feature for your to-go program.
-If you need the color of your food to pop, garnishes can work just as well for to-go as they do for sit-down plate presentations.
-Branding is big! Remember that if someone is bringing lunch to the workplace, that person's co-workers see it, too. Your packaging can be a billboard to attract the perfect potential customers.
-We see food trends come and go all the time. New packaging options and trends are just as important to pay attention to.
-Remember to market your to-go business. Those dining in your establishment are a perfect audience. They probably already love your food, so let them know they can easily have it to go, too.
1 NPD Crest, Sept., 2013