One of the biggest challenges in foodservice today is labor. Finding qualified food preparation staff and having the budget to reward those that bring culinary talent can be difficult.
Speed scratch cooking can assist you in making your foodservice great no matter who's in the kitchen.
Speed scratch preparation involves using convenience or ready-made products and adding a few additional ingredients to create custom, homemade restaurant recipes.
Here are some speed scratch product and recipe suggestions: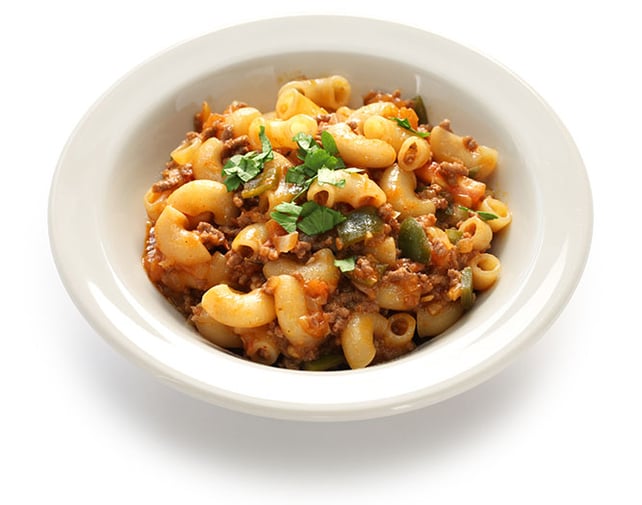 Perfect Pasta
The macaroni, egg noodles, rotini and cavatappi below are precooked and in boil-in-bag packaging. Just boil to refresh, remove from packaging, add meat such as browned ground beef and a seasoned, prepared pasta sauce…and a great Italian entrée is ready to go. The lasagna rollups can be baked with a prepared sauce for a vegetarian option. More precooked products from Marzetti are also available.
Precooked Elbow Macaroni

(983780 – 6/3 lb)



Precooked Egg Noodles

(983580 – 6/3 lb)
Precooked Rotini

(984190 – 6/3 lb)
Precooked Cavatappi

(983478 – 6/3 lb)

Precooked Lasagna Cheese Rollup

(983560 – 1/10 lb)
---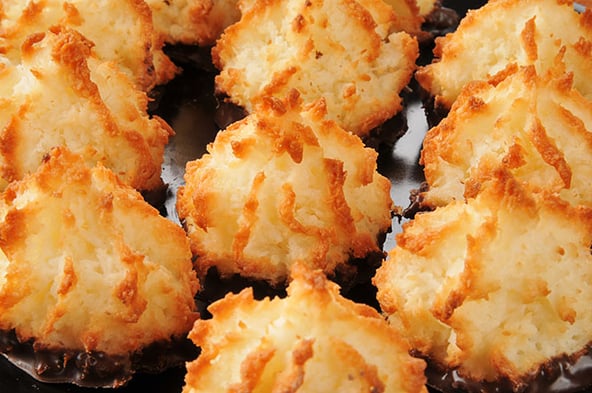 Coconut Macaroons
Yield: 48 cookies
1 cup Water, cool
1 box General Mills Gold Medal® Angel Food Cake Mix (401560)

8 cups Azar Sweetened Coconut Flakes (464038)
Place water in mixing bowl. Add cake mix. Using a whisk, mix until well blended. Using a mixer, mix on medium speed 2 minutes. Add coconut. Fold gently just until incorporated. Use #30 scoop to deposit finished mix onto paper-lined sheet pans. Bake at 350°F for 20-24 minutes.
---
Select Pot Roast Bottom Round (349194 – 2/8-10 lb)
This fully cooked item can be used for roast beef dinner, French dips, Philly and BBQ sandwiches, hot beef sandwiches, stew, enchiladas…and much more. Here are a few ideas:
French Dip: Add au jus made from Custom Culinary Master's Touch® Au Jus Base (501508).
BBQ Pulled Beef Sandwich: Add BBQ sauce.
Beef Stew: Add beef gravy made from Custom Culinary PanRoast® Beef Flavored Gravy Mix (504070) and thawed Norpac Flav-R-Pac® Stew Vegetables (962340).
Beef Enchiladas: Add Ortega Enchilada Sauce (561080), roll into 7 inch Catallia Pressed Flour Tortillas (951630) add top with cheddar cheese.