It always pays to be savvy in school…even in the lunchroom!
Given current supply and inflation challenges, it's a savvy idea to recheck your inventory, order guide and waste to analyze what you're buying, storing and throwing away and determine if it makes sense today.
Are there opportunities to change things up and start reinventing uses for products that you are buying?
Could you consult with your sales representative to determine if there are products out there today that are in good supply and have a good price point that you could start purchasing and using on your menu in several different ways to save money?
Are there items that you are throwing away that could be repurposed in other ways before the decision is made to discard them?
Here are some tips to reinvent uses for products:
Think beyond the normal use of products and get creative!
What could you do with extra chips, for example? Would they make a good base for nachos or walking tacos or a good topping for a salad to add a crunch?
What about extra apples? Could you prepare baked cinnamon apples or apple crisp?
Have overripe bananas? Think about making some banana bread or muffins and freezing them for a nutritious breakfast, or simply mash and freeze for future use! Yummy.
Looking for creative ways to get kids to eat their beans/legumes? Give the recipe featured below a try!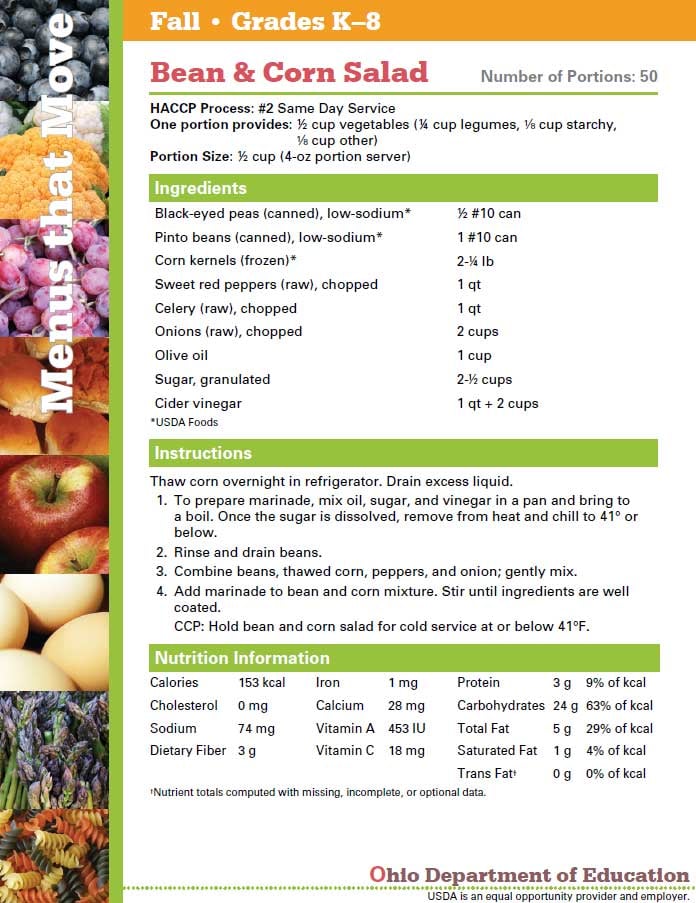 Also...don't forget about National School Lunch Week (NSLW) October 10-14! Promote the importance of a healthy school lunch in a child's life and the impact it has both in and out of the classroom! This year's theme is "Peace, Love & School Lunch!" You can find great resources to promote this special week from the School Nutrition Association!