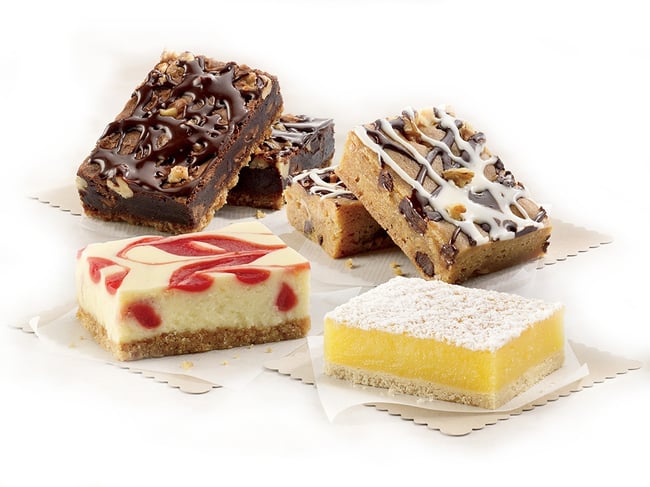 Love of Food – Love of Desserts
Everyone enjoys food! Food and dining add joy. In particular, most people have a favorite main dish and a favorite dessert. This is probably because the main dish is the bulk of a meal, and dessert can be the perfect ending to any meal.
Take a look at what people say about desserts
• "Cookies are made of butter and love." – Norwegian Proverb
• "Ice cream is happiness condensed" – Jessie Lane Adams
• "All you need is love. But a little chocolate now and then doesn't hurt." – Charles M. Schultz
• "There is no better way to bring people together than with desserts." – Gail Simmons
When it comes to desserts in foodservice
• Portions need not be large. Just a little taste of a sweet morsel is pleasing to most everyone.
• Dessert is the perfect part of your menu to experiment with pairing different flavors and trying out unique plating techniques.
Dessert Carts
For Senior Living establishments, Dessert Carts are a great way to serve sweet morsels. You can use actual carts, or you can take the lead from fine dining restaurants and use trays to take to the table sides.
A well-balanced dessert cart should contain something on each end of the scale of calorie level, something low carbohydrate and a variety of flavors and textures. Examples might include cream pies, fruit crisps, ice creams, fruit ices, fruit pies, brownies, sherbets and fresh fruit cups.