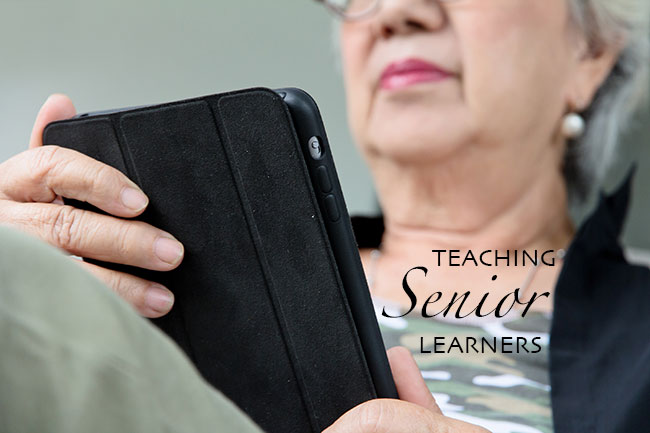 We can learn a lot from the adults around us, and those around us enjoy learning new things in return, as well. When trying to learn something new yourself or when trying to lead a seminar or teach a class to your staff or residents, remember the following eight points about senior living learners.


Adults have years of experience and a wealth of knowledge. So, use them as resources for yourself and others. Use open-ended questions to draw out knowledge and experiences, and try to engage in dialogue.


Adults have established values, beliefs and opinions. Begin with an agenda, and no matter where you're sitting, look for opportunities to provide and receive input. Figure out what people would like to know about the topic. Recall what is already known that relates.


Adults expect to be treated as adults. Use everyone's time effectively. Avoid jargon, and don't "talk down" to participants. Treat questions and comments with respect, and don't expect everyone to agree. Remember that debate can be a great method of learning.


Adults need to feel self-directed. Build an educational plan around needs. Expect that learners will want more than one medium for learning and will want control over the learning pace and start/stop times.


Adults often have a problem-centered approach to learning. Figure out how new knowledge or skills can be applied to current problems or situations. Find case studies and stories, and consider breaking up into problem-solving groups.


Adults vary in learning styles. Use a variety of teaching materials and methods to take into account differences in style, time, types and pace of learning.


Adult learners often have anxiety regarding learning. Learning best takes place in an atmosphere that is non-threatening and in which different styles are recognized.

Adult learners need to use a maximum number of senses. Adults retain new knowledge in relation to the following modes: 10% of what they read, 20% of what they hear, 30% of what they see, 50% of what they see and hear, 70% of what they say and 90% of what they do.