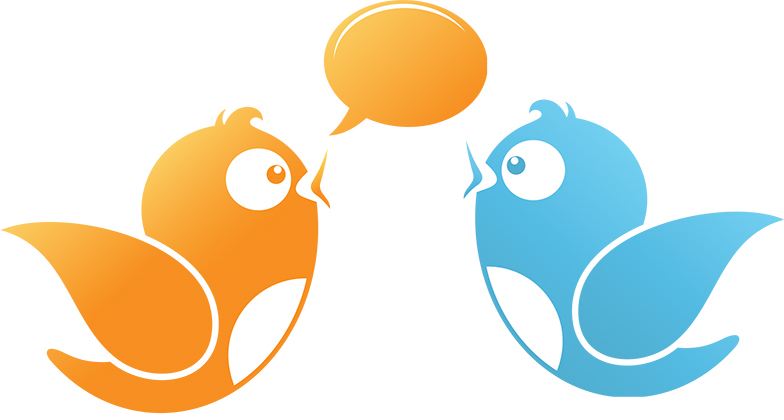 Either after figuring out Facebook or along with it, many foodservice businesses want to know how to use Twitter to help them be successful. With 500 million tweets a day and 230 million active users, we know Twitter is a great marketing tool. Twitter is what people, especially Millennials, are turning to for information and socialization. But, marketing on Twitter is quite a bit different than marketing in print or on air.

SO, HOW DO YOU ENGAGE THIS AUDIENCE?
1. JOIN
As with many things in life, success often comes simply by taking the leap. Get on Twitter and start reading tweets and learning what it's all about. Practicing on a personal account can be a great way to get some experience and learn trends before starting up with your business account.
2. INVESTIGATE
Check out what your competitors are tweeting about. Search for foodservice, restaurant, senior living, etc. keywords to see what's trending.
3. KEEP IT REAL
Social media is conversational. When you're starting to use Twitter, ask yourself "would I enjoy reading this if I were John or Jane Doe?" Always put yourself in your customers' shoes. Give them something interesting. Some ideas include: promotions, new menu items, behind-the-scenes peeks and tie-ins to current events and breaking news. Get in the habit of thinking about Twitter as you go about your day and asking yourself, "is this tweet-worthy?" As time goes by, what to tweet and tweeting itself will come more and more natural to you.
4. GUAGE YOUR SUCCESS
Decide how you're going to determine your success. Is it how many followers you have? Having a lot of followers is a good thing, but there are many other ways to look at what's working, what's not working and how well you're doing overall. You can link your tweets to your website to grow traffic there as well. There are even countless products and services out there to help you manage and analyze social media. One place you can find out more information about this and much more is on Twitter's Business site at business.twitter.com.
5. ADD PHOTOS & VIDEOS
People love photos and videos, so it's no surprise that tweets with photos and videos drive engagement. Try to add these things to a tweet whenever possible to grab your followers' attention.
6. INTERACT & RESPOND
In addition to tweeting, you can reply, favorite and retweet others' tweets. There is really no magical number of tweets you should shoot for. Just start tweeting however it feels right for you and your business.
7. CHANGE IT UP
Just because you've always done something "this way" on Twitter doesn't mean you can't do it a little different next time. If something's working, then great. Keep it up! But if something's not working, try a new strategy. Your reach and success can never really realize its true potential unless you are constantly investigating on Twitter, looking at your success, thinking of new ways to make it work for you and tweeting new and different things.