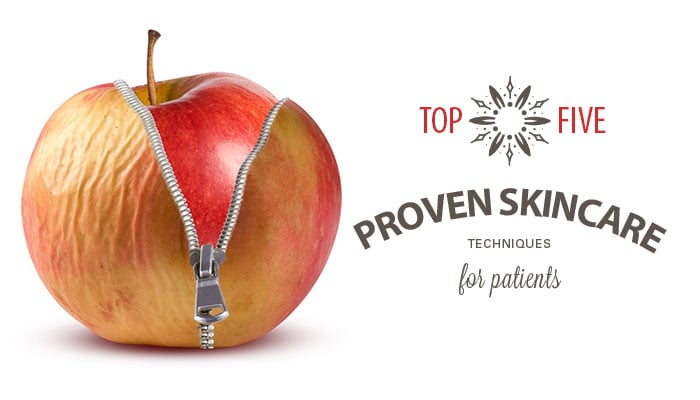 Making sure that patients' skin is healthy is very important in healthcare. Malnourished skin can be painful, takes time to heal and needs to be protected from future damage.
Here are some keys to ensuring patients' skin health:
1. Team Approach
Everyone who has a relationship with and interest in the wellbeing of a patient/resident must communicate and work together in order to ensure the best health for the patient. This team may include:
• Nurses/CNAs/Direct Care Workers
• Dietitians/Dietary Staff
• Physical Therapists/Occupational Therapists/Speech Therapists
• Physicians
• Family Members
• Patient (The patient is the most important part of the team! It is his/her health. Make sure to include him/her in care discussions.)


2. Good Nutrition
Always try to get a patient/resident to try food first. If this doesn't work, the team needs to look at providing supplements that are high in protein and calories. In times of stress – such as when a patient has a wound – he/she will sometimes also lose conditionally-essential amino acids. Therefore, make sure that chosen supplements also include these amino acids. Using these types of supplements will help the patient's body heal from the inside out.
3. Hydration
Making sure that a patient/resident remains hydrated at all times is also very important. Here are some tips to help the team focus on hydration:
• Offer fluids during all activities and cares.
• During meals, place different-colored napkins at place settings of high-risk residents.
• Place a symbol, such as a water drop, at the bedsides of high-risk residents.
• Remember that when residents are on a Med Pass product, they need additional fluids.


4. Healthy Weight
Making sure that a patient/resident maintains a healthy weight is very important. Here are some tips to help the team focus on healthy weight maintenance:
• Offer snacks at all activities.
• Provide six small meals per day.
• Keep updated lists of likes and dislikes.
• Assure proper tableside positioning at meals.
• Weigh patients frequently.


5. Avoid Pressure Ulcers
Pressure ulcers are one of the most serious problems that can develop from malnourished skin and/or improper care. Here are some tips to help prevent pressure ulcers:
• Teach and encourage residents to shift weight every 15 minutes.
• Turn and/or reposition non-ambulatory residents a minimum of every 2 hours.
• Inspect residents' skin during bath and when changing clothes.
• Apply lotion to patients' backs, bony prominences and dry, flaky skin at bath time and as needed.
• Protect high-risk areas and current ulcers from further/future damage.