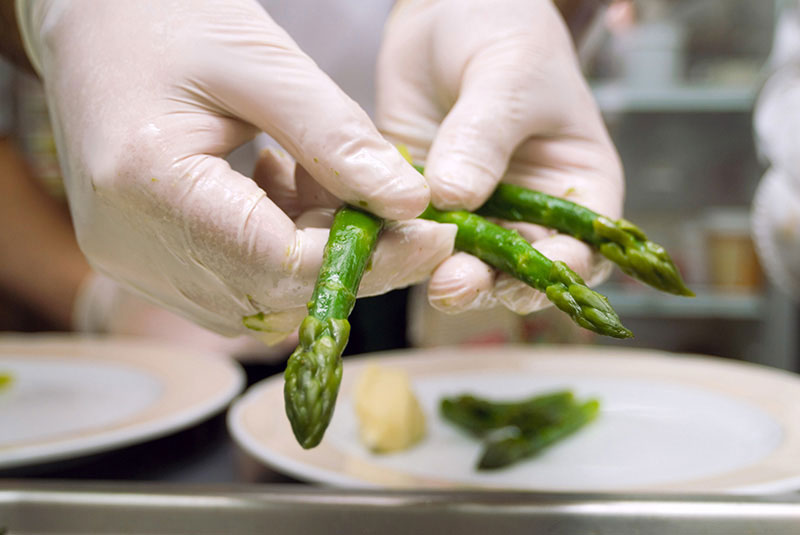 Nearly half of all foodborne illness outbreaks occur when eating away from home. A foodborne illness outbreak occurs when two or more people become ill from eating the same contaminated food. Don't let your kitchen be responsible for an outbreak! Here are some food safety tips to help keep your customers safe:
1. Sanitation training should be given to all employees beginning when they are hired, and training should be ongoing. Do not assume your staff knows how to perform
a task. You need to train them!
2. Emphasize the importance of washing hands properly. Most foodborne illnesses are caused by poor personal hygiene. Food can become contaminated when a person fails to wash their hands after using the restroom or touches their nose or scalp and then touches food that is ready to be served.
3. Check your state and local regulatory information and your organization's policies to determine your training and certification needs. Many states, for example (even Illinois now), require ServSafe approval. You may also visit www.servsafe.com for more information.
4. "Swim, Walk, Fly" – This is an easy way to remember how to organize your cooler. Ready to eat foods would go at the top, then foods that "swim" because they need to be cooked to a lower minimum internal temperature (145° F) than foods that "walk" (155° F), which come next, or those that "fly" (165° F), which are at the bottom.