Where's the beef? About forty years after gaining commercial stardom, this catch phrase has recently become a literal phrase in the world of food supply. COVID-19 continues to face strain within the world of distribution. Manufacturers have had to scale back on product SKUs while reducing production to meet COVID-19 safety standards. Transportation costs have increased, the cost of raw materials has increased and the labor force has decreased. These factors have all contributed to product shortages and price increases in many food service categories.
Here are some tips to help you manage your menu as well as your food costs:
Keep your menu simple.
Modify your menu listing to be more general. This will allow for adjustments that may need to be made to your menu.


Make your menu flexible.
Include "vegetable" or "fruit of the day," or "chef's choice entrée or dessert" so you can use products that are available or create your own blend utilizing the products available.


Have a backup plan.
If a unique product is on the menu, have a speed scratch recipe available as an alternative.


Consider using one product and low-cost items several ways.
For example, you could use chicken tenders in a wrap, in an entrée salad or as a stand alone item. Incorporate lower cost products such as ground turkey and/or pork with ground beef in dishes such as casseroles and meatloaf. This will help increase the variety of choices while allowing you to keep costs down.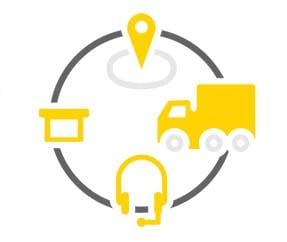 Looking for more ideas to help with supply and labor shortages?
Click here to download our FREE white paper "Tips for Managing Supply Chain and Labor Challenges".