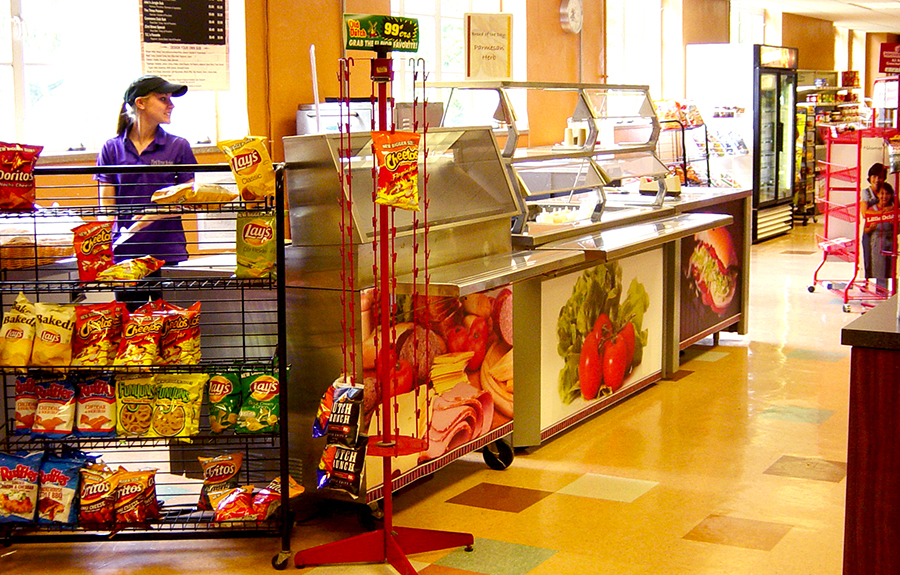 One of the fastest-growing areas of convenience store foodservice growth is campus locations. College and university stores often fill theafter-hour grab-and-go needs of student diners and those looking for snack options when dining halls are closed. They're also a great place for students to stop, shop, grab and go between classes.
Some campus convenience dormitory locations stay open late and are a great resource for students who study through dinner and into the night or have classes that conflict with the evening meal time. These students might need a quick meal option, snack or caffeine to get them recharged.
Larger campus stores often feature expanded foodservice that can even include branded quick-serve programs in small food courts. These options provide great marketing opportunities to drive sales.